Get Certified with this comprehensive
Yin Yoga Teacher Training
This Yin Yoga Teacher Training will give you the knowledge, insights and practical advice you need to teach Yin Yoga.
The course curriculum covers all aspects of the Yin Yoga practise including Chinese Medicine, Anatomy and Theory as well as the practical elements such as Teaching Skills and Sequencing.
Upon completion, you'll have a deep bank of knowledge regarding the body, how skeletal variation plays a significant role on our practise, and how to use meridian theory in your Yin Yoga classes. 
Most importantly after this course you will feel more confident in approaching students in your classes who need assistance or alternative postures, as your teaching skill set will be broadened immensely.
Each unit comprises of 5 modules:
Yin Class: A full length sequence which sets up the foundational themes for the learning in the unit.
Theory: Comprising of both Yin and Chinese Medicine, we go through the concepts and history of the practise.
Anatomy: Detailed look at the major joint complexes in the body and its role in the Yin practise.
Sequencing: We revisit the Yin class discussing target areas, alternatives and the 'why' behind the sequence.
Teaching Skills: Giving you practical skills to develop your language and to 'hold space' in the studio.
Fully accredited with Yoga Alliance International, this Yin Yoga Teacher Training Certification emphasises the importance in having the sensitivity to ask the right questions, and work collaboratively with each student until they feel at ease.
You will develop skills that go beyond the scope of Yin, and will be invaluable in all of your yoga classes as a teacher.
• 
Over 
30 hours
of learning content delivered over 
29 modules
and nearly
100 individual videos
.
•
Fully certified
through Yoga Alliance International and Yoga Alliance Australia.


• Includes
6 downloadable
full length
Yin Yoga classes.


• Free downloadable
22 page Asana handbook
covering all postures and alternatives.


•
Comprehensive learning covering
all aspects of the practise
ready for you to teach Yin.


• Unlimited Access
 to course material.
• Enrol today risk free with a 
30 day Money Back Guarantee.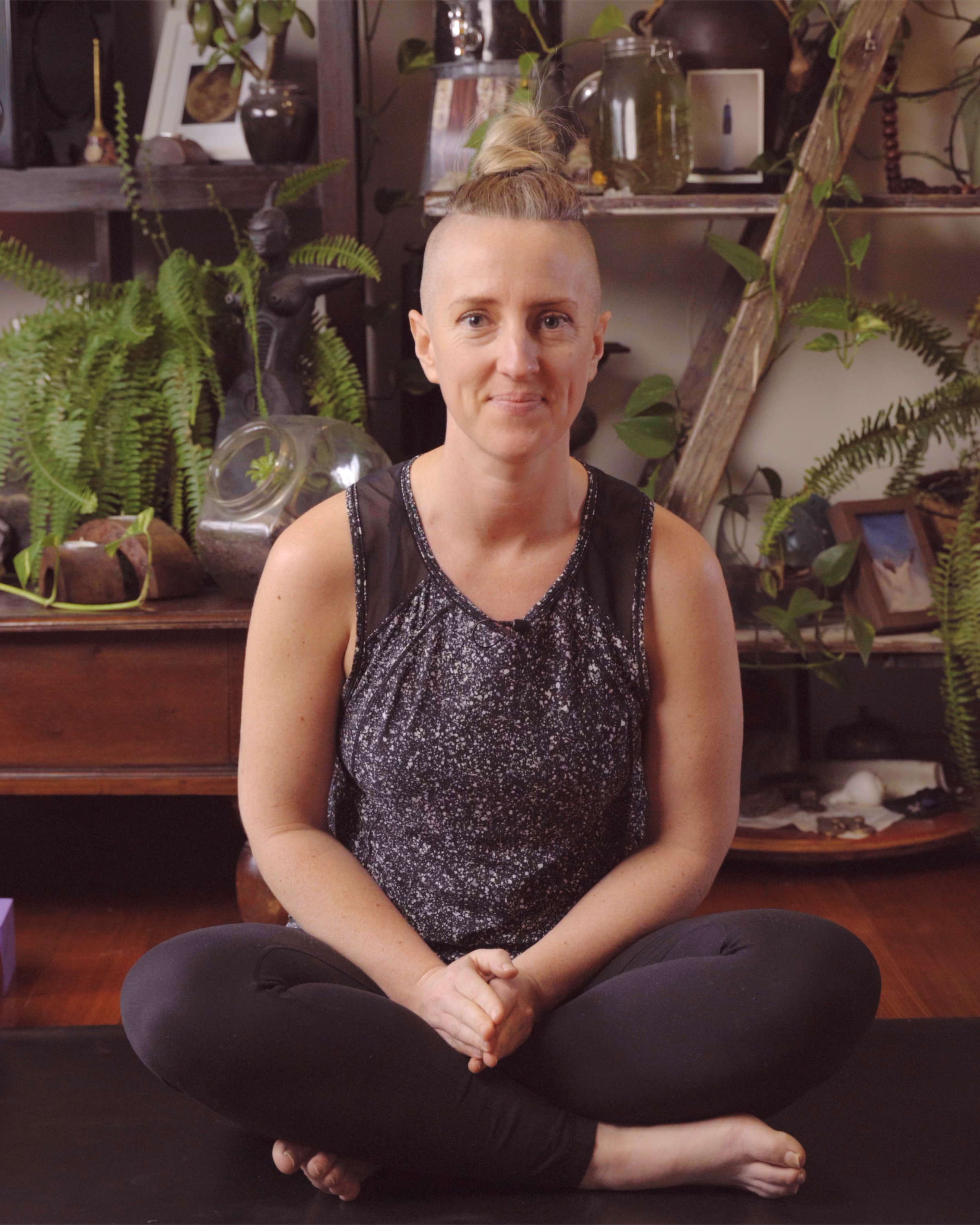 My skeletal variation story
Let's go on a deep dive, together.
This online Yin Yoga teacher training is a full and comprehensive deep dive into all things Yin Yoga. Fully accredited by Yoga Alliance Australia and Yoga Alliance International, the training includes guided yin yoga practices, a detailed breakdown of the yoga classes, yin yoga theory, Chinese medicine theory, functional anatomy, and how to develop your practical teaching skills.
The course has been structured with care and intention. Comprised of 6 units, broken down into modules of yoga practice, theory, anatomy and teaching skills. Each module is then further broken down into bite sized lectures in order to digest the content in a user-friendly pace.
Within each unit, the content has been intentionally designed to flow from the guided yin yoga practice all the way toward the teaching skills. By the end of each unit, one of the major synovial joints of the skeleton will have been explored deeply, and all of the information from the unit will settle into place. By the time you have completed all 6 units, you will have covered the entire skeletal system, as well as the Chinese Medicine meridians of the body, the principles of how to teach yin yoga and so much more.
As you move through the content, the intention is that the entire body is brought back to a state of wholeness, rather than a collection of separate parts and pieces, which is so often how we have been conditioned to relate to our body and health.
Along the way there may be many lightbulb moments as you gain a deeper understanding of your own skeletal variation and how that has been part of your yoga journey.
May this deep learning help you to find joy on the mat, and a sense of confidence in how you practice and hold space for others as they deepen their awareness of self, and strengthen their self-acceptance through the practice of yin yoga.
Who is this Online Yin Yoga Teacher Training for?
✓ Current Yoga teachers of all forms of yoga, who want to learn more about Yin Yoga with the intention of teaching it in the future.
✓ Current Yin Yoga instructors who want to deepen their Yin knowledge to improve their classes.
✓ Students of Yin Yoga who want to learn more about this healing practise, or who may want to teach it in the future.
Course Requirements
✓ A regular Yin practise
✓ A foundational understanding of anatomy. We will be diving deeper beyond basic
anatomy in this training. For those that need a refresher there will be links and videos suggested throughout the course material for your self-study. 
Online Yin Yoga Teacher Training
delivered over 29 individual learning modules.
Expand your Yoga Practise with Chinese Medicine
For our Chinese Medicine theory modules, we begin with a broad overview of Traditional Chinese Medicine, and how this system of health approaches the body diagnostically.
The course covers each Zang/Fu (Yin/Yang) organ system and respective meridian system in depth. From a teaching perspective, yin yoga postures and sequences are suggested as templates in which to bring this information into your teaching to provide a holistic framework for your students.
As we cover each major organ/meridian system, together we will be looking at the signs and symptoms that manifest in the body when this organ system is out of balance. We will also look at the elemental and energetic functions of that system. When does that element shine during the seasons of the year, what foods support each organ, what emotions are stored or released when that organ is out of harmony, as well as the specific pathway of the meridian that flows through that organ network.
This online Yin Yoga Teacher Training is specifically intended to enrich your understanding of how and what the body needs to stay healthy and harmonious with the seasons, and to have this information to draw from when you are inspiring your students to take care of their bodies and minds.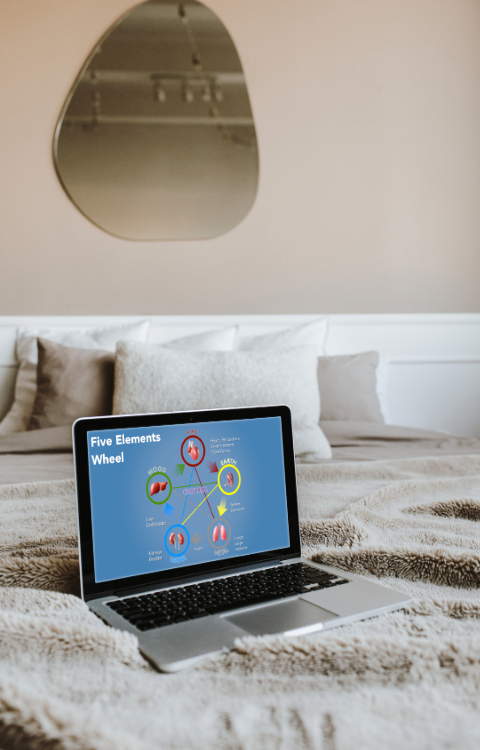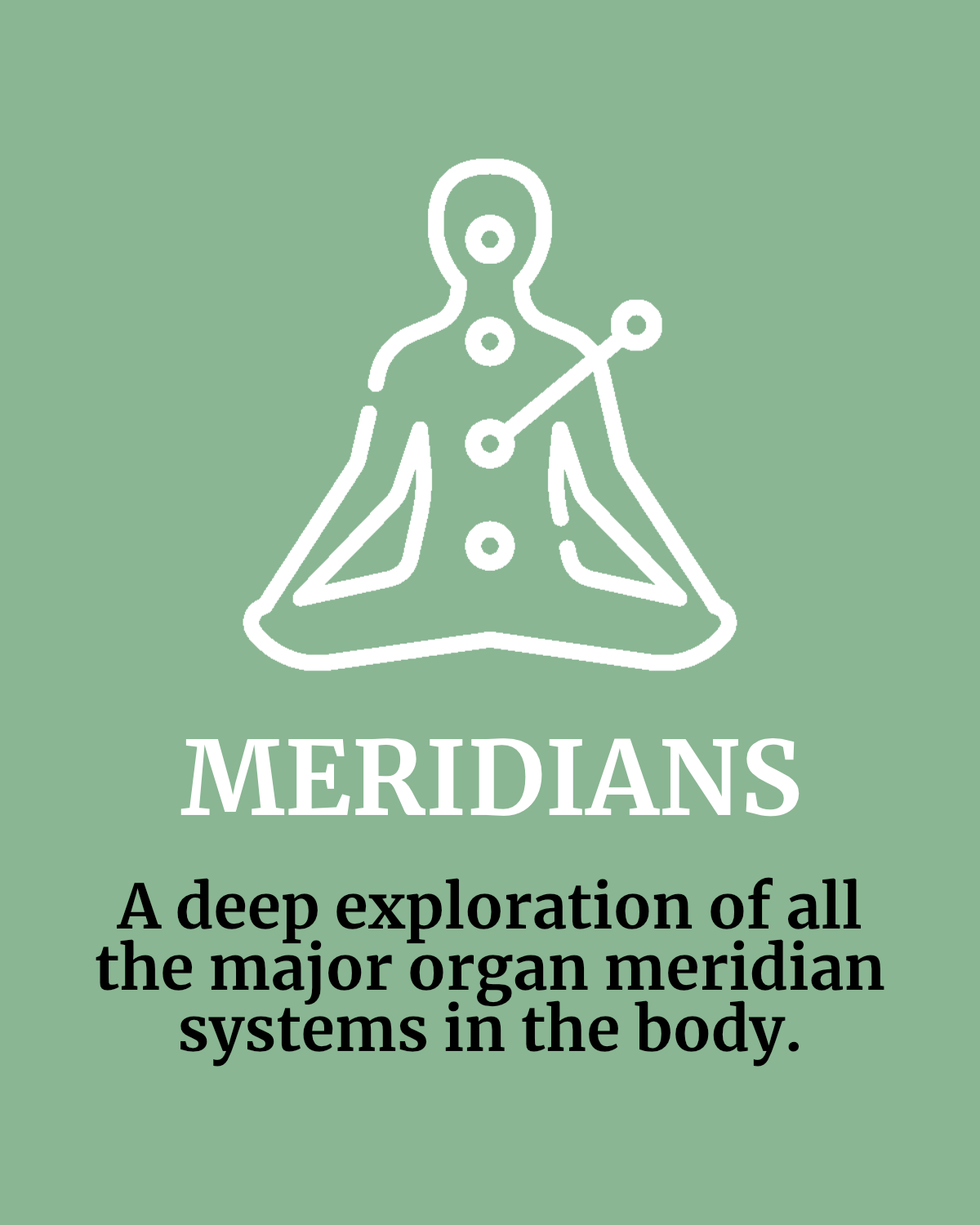 Learn all the
Meridian Systems.
→ Properties and functions of the organ:
Element (Fire, Earth etc)

Taste

Spirit

Time

Channel Pairings
→ Diagrams of location and pathways of the Meridian Channels in the body.
→ Yin Yoga postures that explore the channel.
→ Yin Yoga concepts that support the channel.
→ Sequencing ideas for classes thematically based on channels.
FREE Asana Digital Handbook
included when you enrol in this online Yin Yoga Teacher Training


✓ 22 page Asana Handbook featuring all the postures included in the course sequences.
✓ Full collection of clear images of Yin Yoga postures including Dragon, Saddle, Melting Heart, Butterfly, Shoelace, Banana, Seal and more.
✓ Includes multiple variations of each posture for increasing or decreasing sensation, managing injuries and options for propping.
Want to handpick your subjects?


The complete Yin Yoga Teacher Training is also available modularly.
There are five subjects included within this full Yin Yoga Teacher Training, and each subject is available for individual purchase, giving you agency to learn the content that you need in your learning journey.
Functional Anatomy 
will 
change 
your
 Yoga Experience
Aesthetic based cueing in a yoga class assumes that every person is able to "achieve" the right "look" of a yoga posture if they just put in enough effort. The assumption here is that underneath all the soft tissues of the body, we have identical skeletons. This is simply untrue.
Whereas a functional approach to cueing in a yoga class re-examines the true intention of each yoga posture, (as in, what does the posture offer the body, or what does it do to the body), so that each person in their own unique physicality can find the alignment that works best for them.
No two bodies are exactly alike, not even identical twins! At a core level we all have slightly (sometimes vastly) different variations in the shapes, length, and orientations of our bones.
This is the primary reason that two people can have such a different felt-experience of the same yoga posture.
Throughout the training, we will systematically look at each of the major synovial joint complexes in the human body, and examine why and how a persons' bone shape will affect their yoga experience. As well as how we can give optional language and alternatives for students to explore their own body in a functional setting.
By broadening your awareness of skeletal variation, you will gain a much deeper understanding of where more options are needed in your cueing, and why it is impossible for every yogi in a class to adhere to strict alignment-based cues for a yoga posture. You will likely also have your own "aha" moments as to why certain yoga postures or alignment-based cues never felt right in your body, and how you can find your own version of the shape rather than criticising your capacity for the "perfect pose." As Paul Grilley says, "there is no perfect pose. What is easy for one skeleton is impossible for another."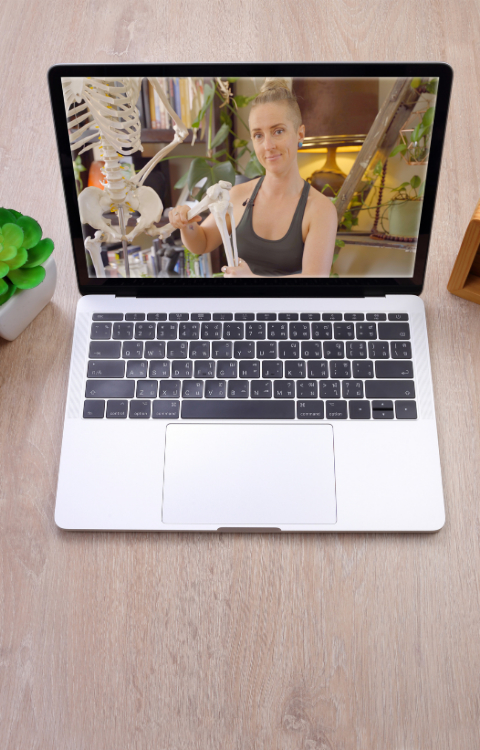 Explore the major synovial joint complexes in the body
Learn range of motion values for each of the joint complexes as we look at the differences of compression vs tension in the different joints and how this impacts our Yin Yoga practise as both teachers and students.
No two bodies are exactly alike, not even identical twins! At a core level we all have slightly (sometimes vastly) different variations in the shapes, length, and orientations of our bones. Included in each unit, you'll see comparisons of the same yoga posture in different bodies, and how vastly different the experience can be based on our skeletal variation.
Teaching Skills
The "how-to" training for Yin Yoga teachers
There is abundant theory on the practice and the postures of yin yoga, however because it is so different to flow yoga, it really does need some skill in how we deliver and hold this practice with our students.
The very nature of yin yoga is quiet, slow and introverted. How can we drop into a more sensitive energetic state when teaching this practice in order to create a calm and steady frequency in the room?
What happens when you see a student that might be having trouble in their yin yoga shape?
Sometimes Yin Yoga instructors will feel mild panic if they don't know what to do, and unfortunately ignore that student in the hope that they will figure it out on their own.
How do you know if you are projecting a story onto your student that they are struggling, or if in fact they need some help?
The included Teaching Skills modules cover topics such as: setting up frameworks of two-way conversation in the yoga classroom, expanding your vocabulary to find your "yin" language, how to provide consensual support when troubleshooting postures and props with students and what does it mean to hold space?
The intention of this training is to build up your confidence in the classroom so that when help is needed, you can approach your students with at least two or three ideas to workshop with them until they are comfortable. As well as building on your awareness of providing a safe and inclusive space for yourself and your students.
Meet Your Teacher:
DR. KARINA SMITH
CHINESE MEDICINE PRACTITIONER 
& YOGA EDUCATOR
Karina Smith is a Doctor of Chinese Medicine and Yoga Teacher, Teacher Trainer & Educator. She currently runs her own Chinese Medicine Clinic in Melbourne, Victoria Australia.  
A career in contemporary dance led to the healing power of Yoga, which sowed the seed for her journey to Chinese Medicine.
Passionate about healing and the health of others, Karina brings her combined knowledge of acupuncture and herbal therapy together with her experience as a meditation, mindfulness, yoga and movement teacher to her patients and students alike. 
She has studied extensively both internationally and in Australia including two respective 350hr Teacher Trainings (The Australian Yoga Academy and Shantarasa Institute, Gujurat India), and has been fortunate to be a student of both Bernie Clark and Paul Grilley in North America. 
As a teacher for more than a decade, Karina has taught Meditation, Vinyasa, Flow and of course Yin, and is currently a lecturer for The Australian Yoga Academy.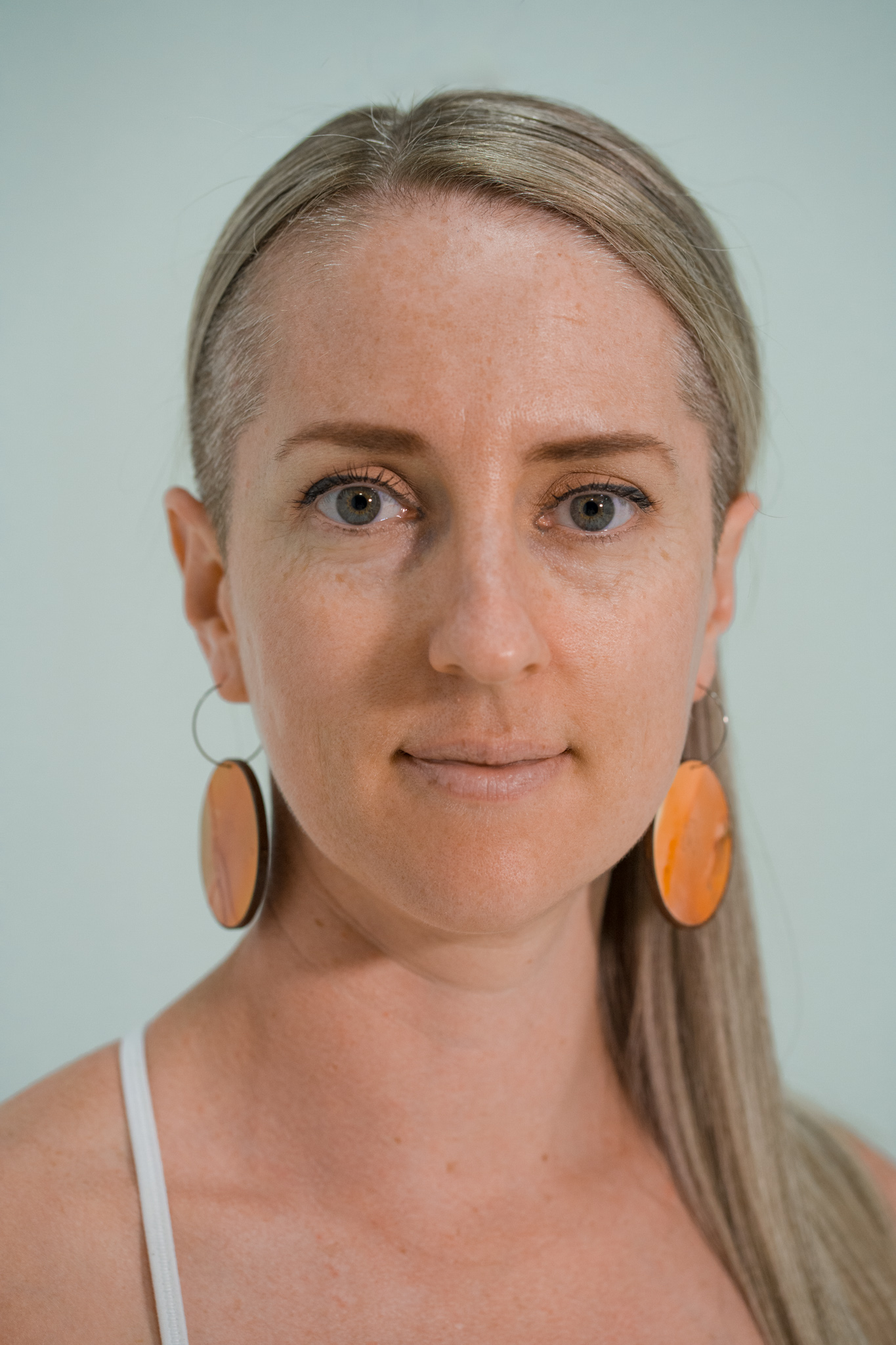 Frequently Asked Questions
Is this approved by Yoga Alliance?
Yes, this course is Yoga Alliance Certified. It is approved and accredited by both Yoga Alliance International and Yoga Alliance Australia. This means that your study hours for this course contribute to your CDP points.
Certificate of completion will be emailed out within 30 days of all course content being completed.
It's worth noting that Yoga Alliance International and Yoga Alliance (North America) are not the same organisation, however the training and CDP hours are generally recognised globally.


Will there be assessments?
No there are no assessments required to successfully complete the course. It has been designed for independent learning, and while there are optional homework tasks included, they aren't marked or factored in for your successful completion.


If I have questions, is support available?
If any questions arise from any of the learning content, you are encouraged to leave your question in the comments section below the respective lecture. This helps to build a community of knowledge between all students of the training and gives us a great opportunity to take on feedback for updating the course in the future.
For any technical issues with logins or your account, the tech support team will be able to assist with any problems to ensure your learning isn't interrupted too long.
How long can I access the course material?
By enrolling in this Yin Yoga Teacher Training, you have unlimited access to this online course. Over time the course content will be updated and you will continue to have unlimited access to all the material included in these updates.
What level of experience do I need to complete the training?
This comprehensive training is available for both already qualified yoga teachers and instructors, wanting to build their skill set in order to teach Yin Yoga, and also for students with a love of Yin Yoga wanting to deepen their experience and knowledge.
Not ready for the complete training just yet?
The complete Yin Yoga Teacher Training is also available modularly.
There are five subjects included within this full Yin Yoga Teacher Training, and each subject is available for individual purchase, giving you agency to learn the content that you need in your learning journey.